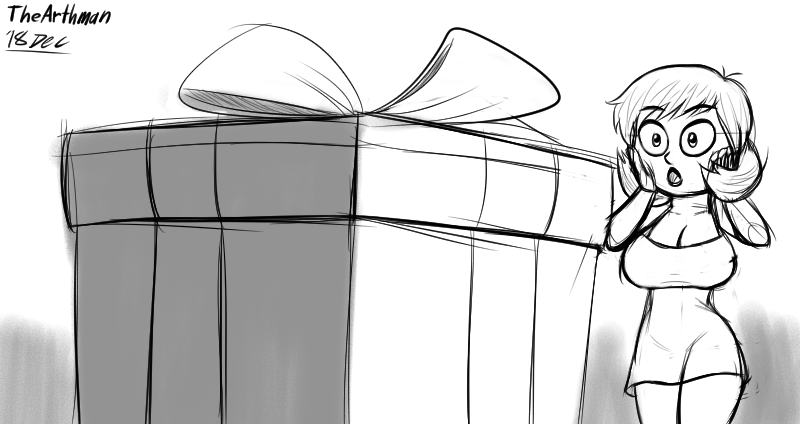 Christmas is here! Santa came and went, and all that remains is presents! Penny has been looking forward to this day all year round, but only finds one really big present "under" the tree.
What did Santa leave this time?
1. A Box of "Personal Massagers"?
2. A new "Puppy"?
3. That new "Computer"?